KRA Approved TIMS Compliant Fiscal Devices  
DATECS WP 25 - Type A  
DATECS WP 25 ONLINE CASH REGISTER KRA Approved TIMS Ready Fiscal Devices The DATECS WP-25 Type A KRA Approved TIMS Ready Online Cash Register has been designed to work in a small point of sale; small businesses and distributors where space is very limited. It is the smallest cash register in our offer, equipped with an efficient lithium-ion battery. Ergonomic work is ensured by large keys and a readable three-line display, enabling comfortable customer service, viewing the contents of the receipt and checking the status of the cash register - battery charge status, connection to the network, date and time. On the other hand, the "PUBLISH AND WORK" paper exchange system makes the operation of the cash register even easier for a novice user.
The standard LAN interface and optional internal wireless communication modules provide access to the Internet from anywhere within the range of a WIFI or GSM network. The refined design of the device, a wide range of communication interfaces and additional functions of the device make it perfect for small shops and service establishments - doctor's and dental offices, hairdressing salons, cosmetic and cosmetic salons, kiosks, small grocery stores, bakeries, confectioneries, clothing stores, hardware and wholesale. Order printing functions can be used in ice cream parlors, fast food bars, fryers, bistro bars, etc. The cash register supports WiFi connectivity, GPRS, LAN and GPRS Module with Sim card. This will allow you as a trader to connect seamlessly to KRA TIMS from anywhere in the country. This also guarantees the transfer of any amount of information (EOD Summary) in accordance with the schedule for the cash register as per the KRA guidelines.
TREMOL M23 - TYPE A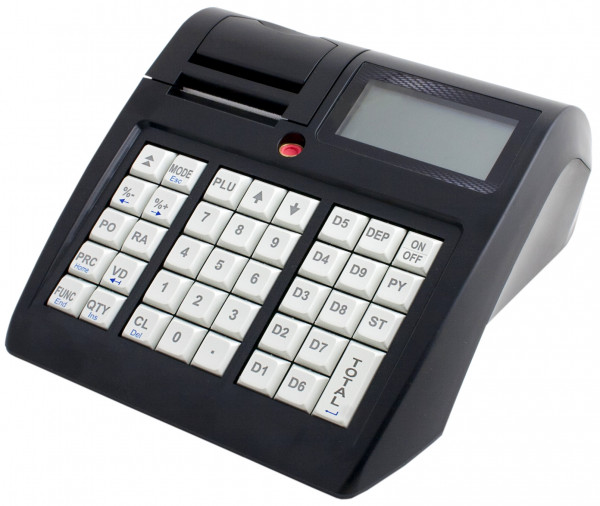 Latest model of desktop cash register with improved design and functionality. Incredibly fast and easy to use based on its intuitive user interface. Features graphic display, keyboard with navigational buttons, multiple interfaces, ability to connect external storage devices via USB and Micro SD.
TREMOL S25-Type A
The smallest cash register developed by Tremol. Provides connectivity with tablets, smart phones and mobile computers via WiFi (optional) and Bluetooth. Suitable for ex van sales and delivery trade. The advantage of Tremol S25 is power handling by built-in batteries and charging by a standard USB 5V adapter (port).
DATECS FP-700 Fiscal Printer - Type B
FP-700 is the highest class ESC/POS and Fiscal printer. It is designed to support large retail points of sales and services offering RS 232, USB and Ethernet connectivity. The FP-700 also provides built-in Electronic Journal and GPRS, dedicated to connect any taxation on-line system.
TREMOL FP24 Fiscal Printer - Type B
The smallest fiscal printer developed by Tremol. It's long lasting battery, fast printing mechanism and the WiFi and Bluetooth connection with handheld devices have made this printer the perfect pocket fiscal device.
FMP-350 Mobile Fiscal Printer - Type B
The new Fiscal Mobile Printer FMP-350 is a new member of the family of Fiscal Printers designed and manufactured by Datecs. The printer allows the usage of 80 mm wide paper which combined with the ability for horizontal printing allows customers to issue not only fiscal receipts but Invoices as well. The LCD display and joystick button provide an easy way of selecting and printing any report without the need to be connected to a PC or a smartphone..
Tremol G03 Control Unit - Type B/C
The Tremol G03 Control Unit is an invoice validation device that will ensure your financial documents meet the new KRA TIMS electronic invoice regulations. The G03 comes in 2 types: Type B for retail POS application users, and Type C for ERP and Accounting applications. This unique solution comes in a small footprint to ensure it optimizes on retail working space at an economical price point. It's advanced API tools cater for a wide range of operating platforms and programming languages for easy integration to your systems.